Advent and New Year's Eve in the Mountains
A very special time in the Tyrolean mountains
The lovely smells of Tyrolean fritters, gingerbread and punch from the nearby Christmas markets fill the air.
Christmas Market Innsbruck
The most famous Christmas market is located against the picturesque backdrop of the Little Golden Roof in Innsbruck, where the daily sounds of Christmas carols add to the Christmas spirit. Wood carvers ceremoniously present their exquisite crèches, carved lovingly with talent and patience.
New Year's Eve in the Mountains
The large fireworks display on December 31st lights up the Tyrolean New Year's Eve sky with fantastic colour. Various music groups ring in the New Year in the centre of Innsbruck.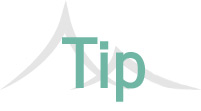 Come and experience the Christkindl procession on December 23rd in Igls, with its many small angels, real sheep, and more.